Top Ayurvedic College in India
(Approved by NCISM (CCIM), New Delhi, Ministry of AYUSH (GOI) & Govt. of U.P.)
We Ankerite, is a Group of Companies (Manufacturing and Marketing), and also involve in the field of Education.
In the year 1997, we started manufacturing of Ayurvedic Medicines under the banner of "M/S Radiant Laboratories" and marketing our products in the name of "Ankerite Health Care Pvt. Ltd.", Nadarganj Industrial Area, Amausi, Lucknow.
In the year 1998, we entered into manufacturing of "Food Supplements" (all kinds of protein supplements of body- building products), and also started manufacturing of "Gym Exercise Equipments", under the banner of "Ankerite Fitness World", and today we are operating in 22 states of India.
In year 2008, we entered into Education stream. Firstly, we opened a "Para Medical College for Physiotherapy" course (2 years).
In 2009, we added another Para Medical course i.e., "General Nursing Midwifery" (GNM- 3 years course).
In 2010, we added another Para Medical course i.e., "Auxiliary Nursing Midwifery" (ANM- 2 years course).
In 2011, we opened an "Industrial Training Institute" with 2 streams (Fitter and Electrician) in 168 seats in the name of "Ankerite Industrial Centre" and 168 ITI seats in the name of "Ronald Industrial Centre". Total seats are 336.
In 2011, we also opened a Junior High School from Play group to 8th standard in the name of "Ankerite P. S. Academy".
In 2014, we opened another ITI in the name of "Ronald Pvt. ITI", having 504 seats (Trade Fitter and Electrician).
In 2015, we opened one more ITI in the name of "Ankerite Pvt. ITI" at Dist. Hardoi, Uttar Pradesh, with 252 seats (Trade Fitter and Electrician).
In 2017, we got permission for UG (100 seats) for B.A.M.S. (Bachelor of Ayurvedic Medical Sciences) in the name of "Ankerite Ayurvedic Medical College & Hospital", From Ministry of Ayush Department, Government of India, New Delhi, affiliated with Lucknow University .
In the year 2017, we have successfully trained 360 beneficiaries in different segments are "Self Employed tailor" (60 Numbers), "General Duty Assistant" (60 Numbers), "Assistant Beauty Therapist" (60 Numbers), "Field Technician in Computing Peripherals" (60 Numbers), "Field Technician Other Home Appliances" (60 Numbers), "Assistant Electrician" (60 Numbers) under the banner of PMKVY (Prime Minister Kaushal Vikas Yogna) .
In the year 2019, we have opened a Pharmacy College in the name of "Ankerite College Of Pharmacy" with 60 seats of B.Pharma and 75 seats of D.Pharma and we have also opened Ayurvedic Paramedical College in the name of "Ankerite Paramedical Institute " with course of Ayurvedic Nursing (30 Seats) & D.Pharma (50 Seats, Ayurvedic).
Salient Features:
✔ A spacious college building with ultra-modern equipment and well-furnished departments
✔ 100 bedded Hospital Facility
✔ Highly qualified & experienced teaching staff
✔ A spacious & peaceful Yoga Hall
✔ A beautiful and resourceful herbal garden
✔ Separate hostel facility for boys & girls

Facilities
Clinical Facility :
The college has a major hospital complex in the campus. The hospital with daily 8 OPD sections and 100 beds IPD facility for patients under supervisions of specialist and support of house officer and paramedical staff. The hospital has 24 hours emergency services with round the clock ambulance service alongwith facilities of labour and surgery. The hospital has well developed Panchkarma unit for both males and females, Yoga ward, Physiotherapy rehabilitation unit, attained with it.
Department & Laboratories :
Laboratories related to their respective subjects like Physiology, Pathology, Anatomy, etc. are well equipped with modern diagnostic tools and equipment.
Transport :
The college has its own fleet of buses that pay to and from various vantage points in the city. The buses are available to facilitate easy travel for the students and staff residing outside the college campus. :
Library :
There is a central library attained to the college having an exhaustive collection of more than 11,000 books and 68 journals including some of the rarest books in Ayurveda. The library is in the process of digitalization, space is provided for the review of current National and International Journals.
Computer Lab. :
The college has full fledged computer centre with internet facility, so that the students can gain access to Ayurvedic knowledge, available at global level.
Herbal Garden :
There are 450 types of medicinal plants available in herbal garden especially for the purpose of study. A large part of college land is covered by this herbal garden.
Game & Sports :
The campus is provided with a playground where games like, football, volleyball, basketball, cricket and many more indoor games can also be played by the students.
Hostel :
Ankerite Ayurvedic Medical College & Hospital has separate boys and girls hostels, located in calm and serene surroundings, provide a conductive natural atmosphere for the students to study. The hostels are located away from each other with separate mess facility. Utmost care is taken to maintain the hygiene during preparation and serving of food by dedicated staff.
Mess/Canteen :
A spacious and hygienic canteen at the institute, provides fresh snack time, tea, coffee, juice, drinks and daily need * to students and visitors. Food is prepared under the distinct supervision of the messing committee comprising of management, faculty and student representatives.
Our Campus
"Our campus is spread over multi acres of land with an attractive, uniquely built building incorporating all modern facilities and amenities, coupled with Indian heritage, value system and Moral Values. The college is affiliated to the University of Lucknow and offers B.A.M.S. degree (Ayurveda). The course is approved by CCIM ( Central Council of Indian Medicine ) and Ministry of Ayush, Government of India. It's a 5 and a half year of course including internship. The campus is economically designed to suit children's need. The campus accommodates administrative and academic blocks, hospitals, auditorium, herbal garden, hostel for boys and girls and facilities for sports and games.
Principal Message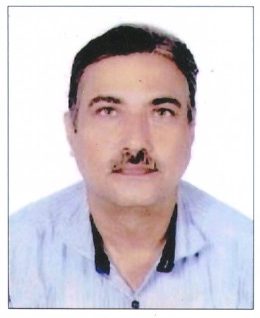 Very warm and Heartily greetings to all of you. I welcome all the aspiring students to join our esteemed institution for undergraduate studies Learning is an ongoing process since childhood. Mother is our first teacher in this world, eventually on every phase of our life we learn to excel our self. It requires complete involvement as well as commitment from both the teacher as well as students.
Ayurveda is a science of life & it is aimed at the preservation of health and prevention of disease by establishing balance and harmony through nutrition, herbs, meditation and daily regimen. Ayurvedic science provides knowledge to unfold the reality beyond the physical body and achieve harmony of Body, Mind and spirit.
Ankerite Ayurvedic Medical College and Hospital, Lucknow is a renowned institute at creation and dissemination of knowledge, skills,values and fostering of a spirit in intellectual journey.
Our purpose is two-fold one, to develop the best human resource in the field of Ayurvedic education and second is to provide the best Ayurvedic healthcare facilities to the needy.
We have highly qualified and experienced faculty, state of the art infrastructure of college and hospital.
Besides academic and clinical activities we are very much involved in corporate social responsibility. We organise health check-up and diagnostic camps in rural as well as urban areas to serve the needy. We believe in all round development of our students and our students get opportunity to involve in research scientific as well as welfare activities.
We look forward to have you as a part of our esteemed institution and wish you all the success ahead !
PROF. KAMAL SACHDEV
(PRINCIPAL)